Scroll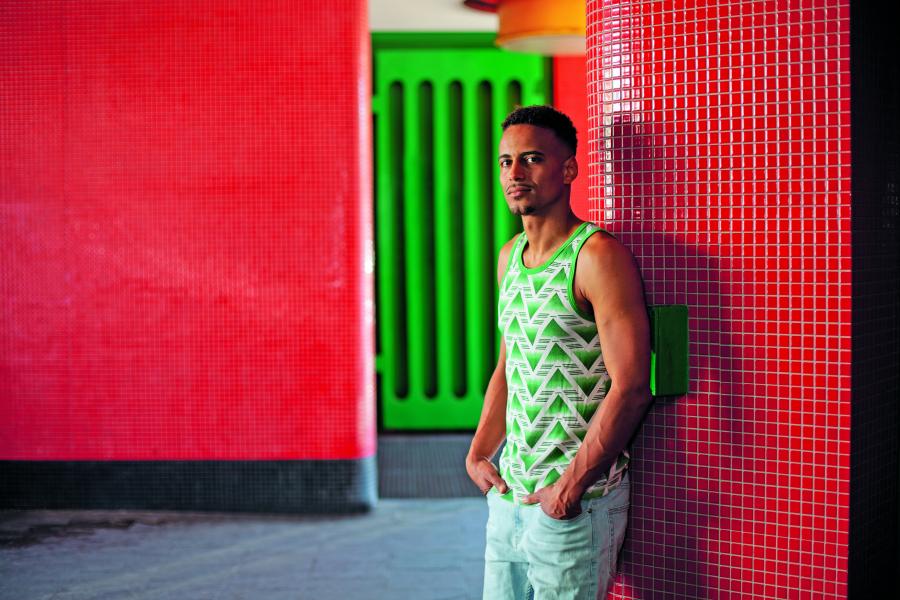 Auf meinen Schultern
Dance performance
Raphael Hillebrand
Raphael Hillebrand spent his childhood in Berlin in the 1980s and 1990s. In his solo performance, he attempts to bring his own life experience into a form that the next generation and his own child can connect to – a danced, break danced, spoken and performative passing on of experience.
Choreography, Performance, Video concept: Raphael Hillebrand
Assistant Choreography: Kysy Fischer
Light design, Assistant Video: Emilio Cordero Checa
Costume: Monique Van den Bulck
Music: Eurico Ferreira Mathias
Dramaturgy: Jaika Bahr
Surtitles operator: Katja Roloff;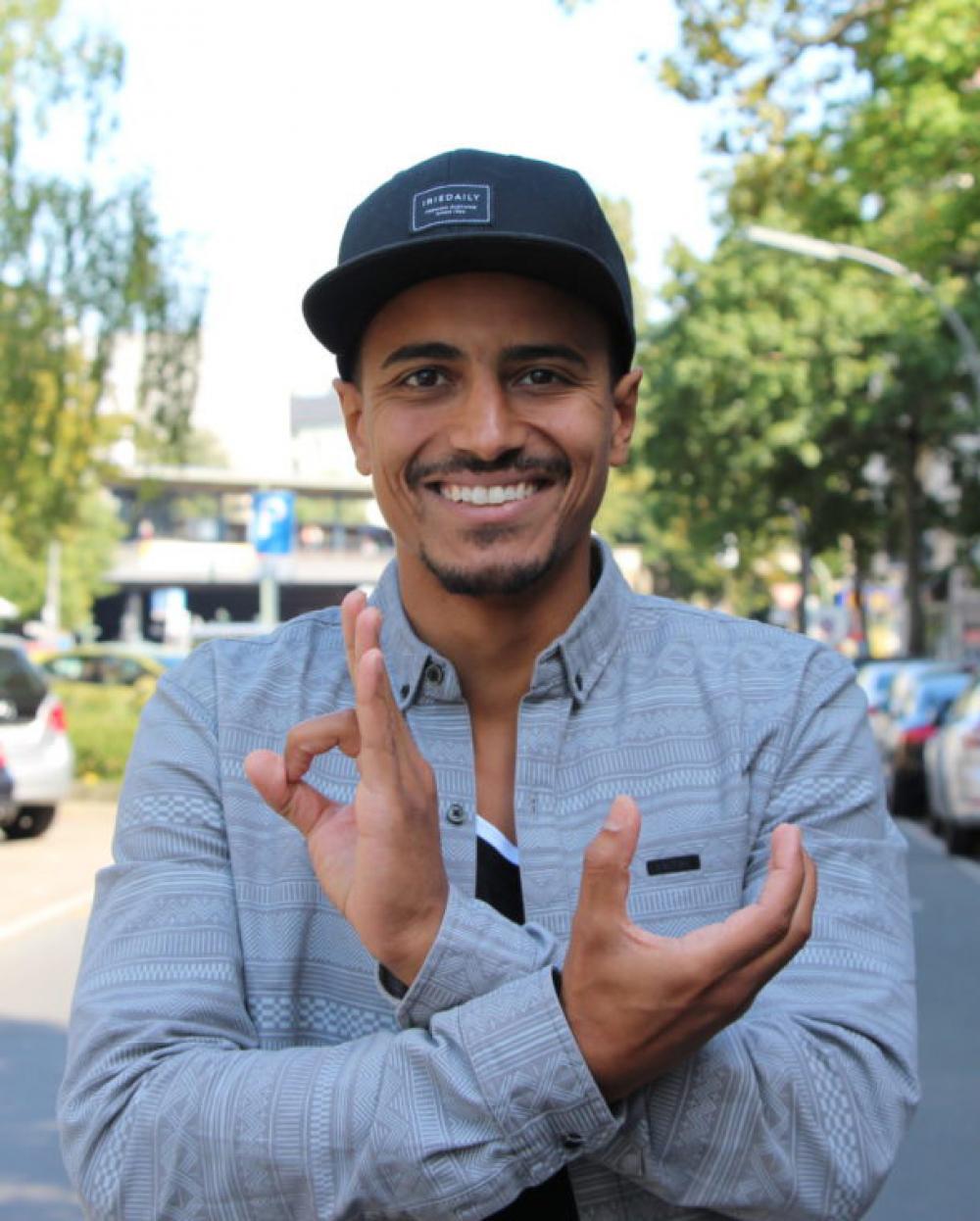 Raphael Hillebrand
Born in Hong Kong, raised in Berlin and trained by hip-hop, the choreographer Raphael Hillebrand uses his polycultural background to turn his visions into reality. He began his career as a dancer, initially taking part in numerous B-Boy battles, winning, among others, the 2006 Battle of the Year in Germany and the 2vs2 at the IBE in Rotterdam. At the same time, he collaborated in stage productions, starting out as a performer, then increasingly in collective creations and currently as a choreographer, curator and dancer. His work on an international level incorporates his instinct for sociopolitical issues, translating cultural facets and cultural identities. He toured the world with Gemeinsam Einsam, a dance/theater/video performance. At Theater Freiburg, he choreographed the urban version of Richard Wagner's Ring, Cycle, Der Rap des Nibelungen, subsequently conceiving and directing the play volXtanz, a production combining hip-hop and folk dance at the same theater. His plays are performed nationally and internationally, he was invited to the Breakin' Convention at Sadler's Wells, toured the UK, performed at Théâtre National de Chaillot, CND Pantin, HAU Berlin and Théâtre de l'Archipel Perpignan, to name only a few. As a member of Battle Squad and Animatronik he is an integral part of today's hip-hop community. In June 2014, he completed his Master's degree in choreography at HZT Berlin. In the fall of 2014, he toured Central America with his thesis production POW_2045. That same year, he was honored as the runner-up in the biennial competition The Best German Dance Solo at the festival euro-scene Leipzig. His production Die sieben letzten Worte in collaboration with National Theatre Oldenburg (director: Antoine Jully) premiered in April 2018.  At Ballhaus Naunynstraße, his first solo performance, Auf meinen Schultern, premiered in September 2019.
Ursprünglich geplant für / Originally planned for: