Scroll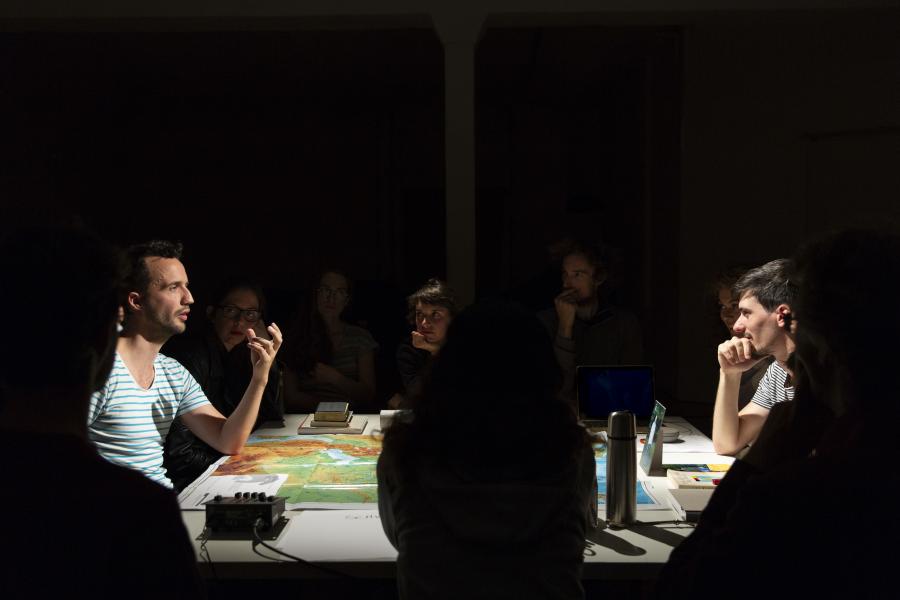 On the first night we looked at maps
LOS ALEMANES DEL VOLGA - Documentary performance for 10 spectators by Wenzel U. Vöcks & Federico Schwindt
Wenzel U. Vöcks & Federico Schwindt
On the table are photos, maps and a songbook. The audience sits around the table and mate tea is served. The hosts are a gay couple. They follow the trail of the Volga Germans who immigrated to Russia in the 18th century and continued on their journey to the American continents one hundred years later. In an intimate atmosphere, the past is explored in order to find a new future in which the queer legacy is possible.
Research, Text, Performance: Wenzel U. Vöcks & Federico Schwindt
Wenzel U. Vöcks
Wenzel U. Vöcks & Federico Schwindt's partnership extends from their private life to their artistic collaborations. Wenzel studied performance studies at FU Berlin and in Rome. He worked as an assistant director at various opera houses, including Komische Oper Berlin, Opera Vlaanderen and Opéra Comique Paris. He has been focusing on the development of new creations in the field of performance and music theater since the fall of 2019.
Federico Schwindt
While studying to become a theater director, Federico directed pieces by well-known authors as well as his own works in Buenos Aires. Since living in Berlin, he has focused on performative research and the direction of his own pieces (including Hawaiian Fragments at Acker Stadt Palast and Artes Moriendi – Ways of Dying at the 2018 Berlin Performing Arts Festival).
Trailer "On the first night we looked at maps"
Ursprünglich geplant für / Originally planned for: