Scroll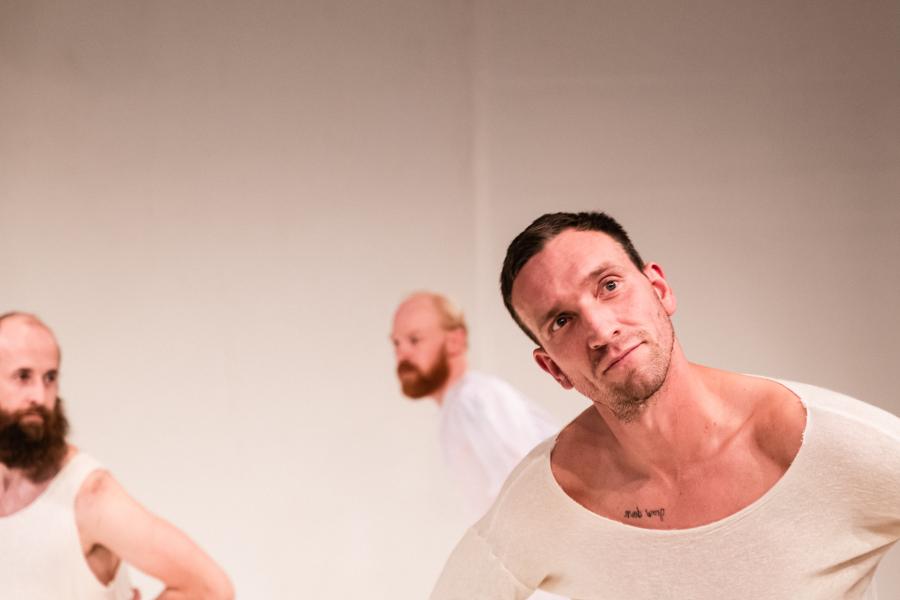 KARNEVAL DER TIERE
/ von Thermoboy FK nach Camille Saint-Saëns
Thermoboy FK
Thermoboy FK stages Camille Saint-Saëns' musical suite as a colorful medley of self-made costumes, dilettantish-virtuosic dances and the source materials, transformed into minimal music. They play chickens and roosters, wild donkeys and a swan, write their own contemporary animal fables and become objects within their own animal documentary: an evening somewhere in between program music and dada, ballet and clumsiness, big gestures and ambiguity. And a look into the mirror of the performance-oriented society.
By and with: Moritz Brunken, Harm Coordes, Janis Fisch, Jan Felix Hahn, Dennis Dieter Kopp, Felix Scheer, Jasper Tibbe
Music: Simon Geuchen, Felix Scheer
Choreography: Quindell Orton
Dramaturgy: Susanne Wagner
Production Management: Zwei Eulen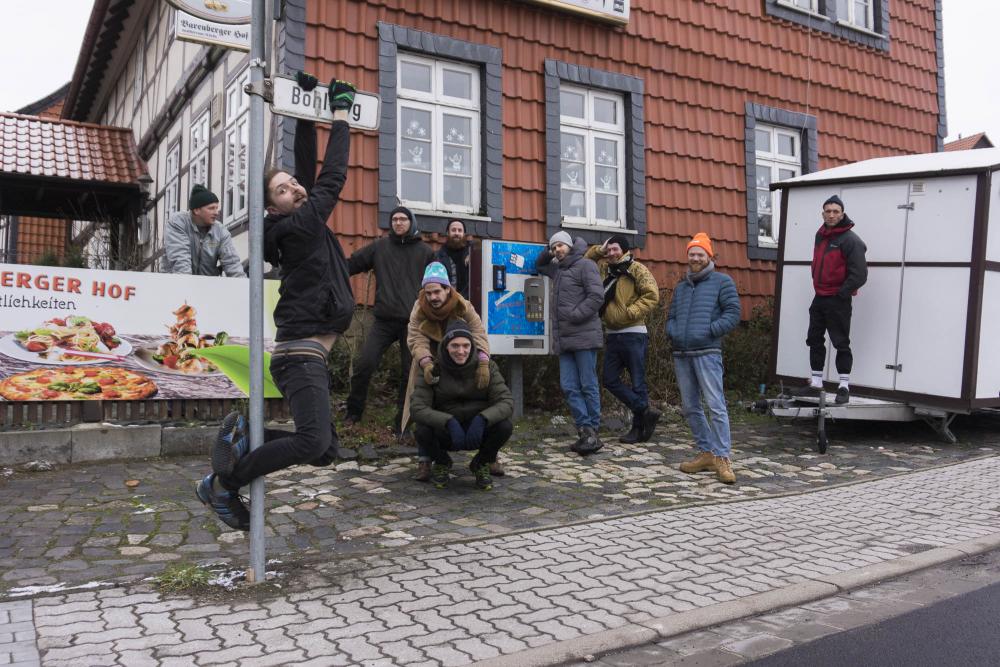 Thermoboy FK
Thermoboy FK transforms their longing for modern mythology into theater. The group's work has been invited to numerous festivals in Germany, including Körber Studio Junge Regie, theaterszeneeuropa and Best OFF Niedersachsen. Their Jane Austen adaptation STOLZ & VORURURTEIL was last seen in 2018/2019 at Theaterdiscounter.
Trailer von "KARNEVAL DER TIERE"
Ursprünglich geplant für / Originally planned for: