Scroll
Puppet/Object Theater
Performance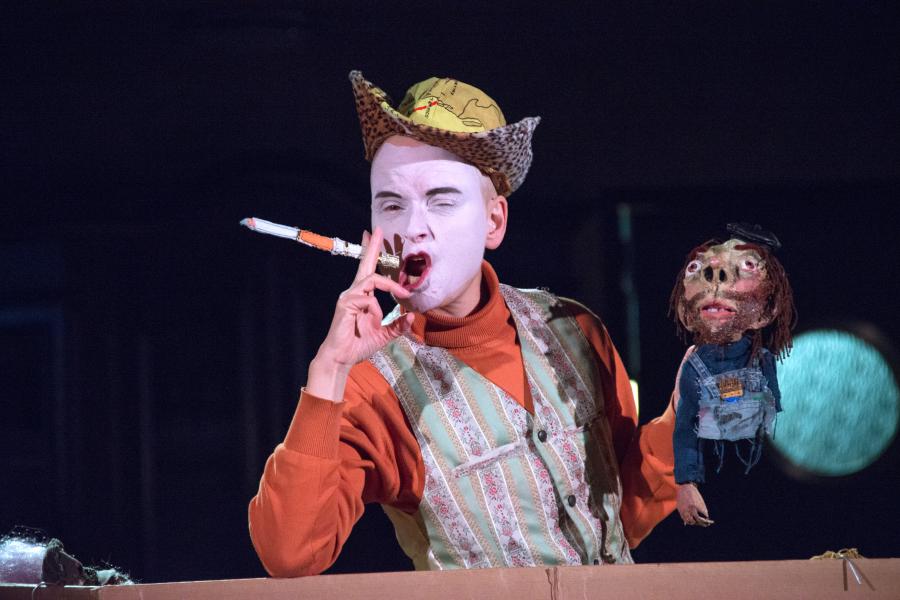 pension schöller in the box
Carl Lauf's "Pension Schöller" for the pop music generation
Bridge Markland
Philipp Klapproth is rich and wants to really experience something for once and his nephew Alfred Klapproth urgently needs money. This leads them to conclude the following deal: in exchange for a reasonable payment, the nephew organizes a soiree in a mental institution for him. No sooner said than done. Bridge Markland, a virtuoso of role-play, sets the classic Schwank play Pension Schöller (1890) to current pop music for her one-woman-show and transforms it into a puppet-transformation art-playback show.
Bridge Markland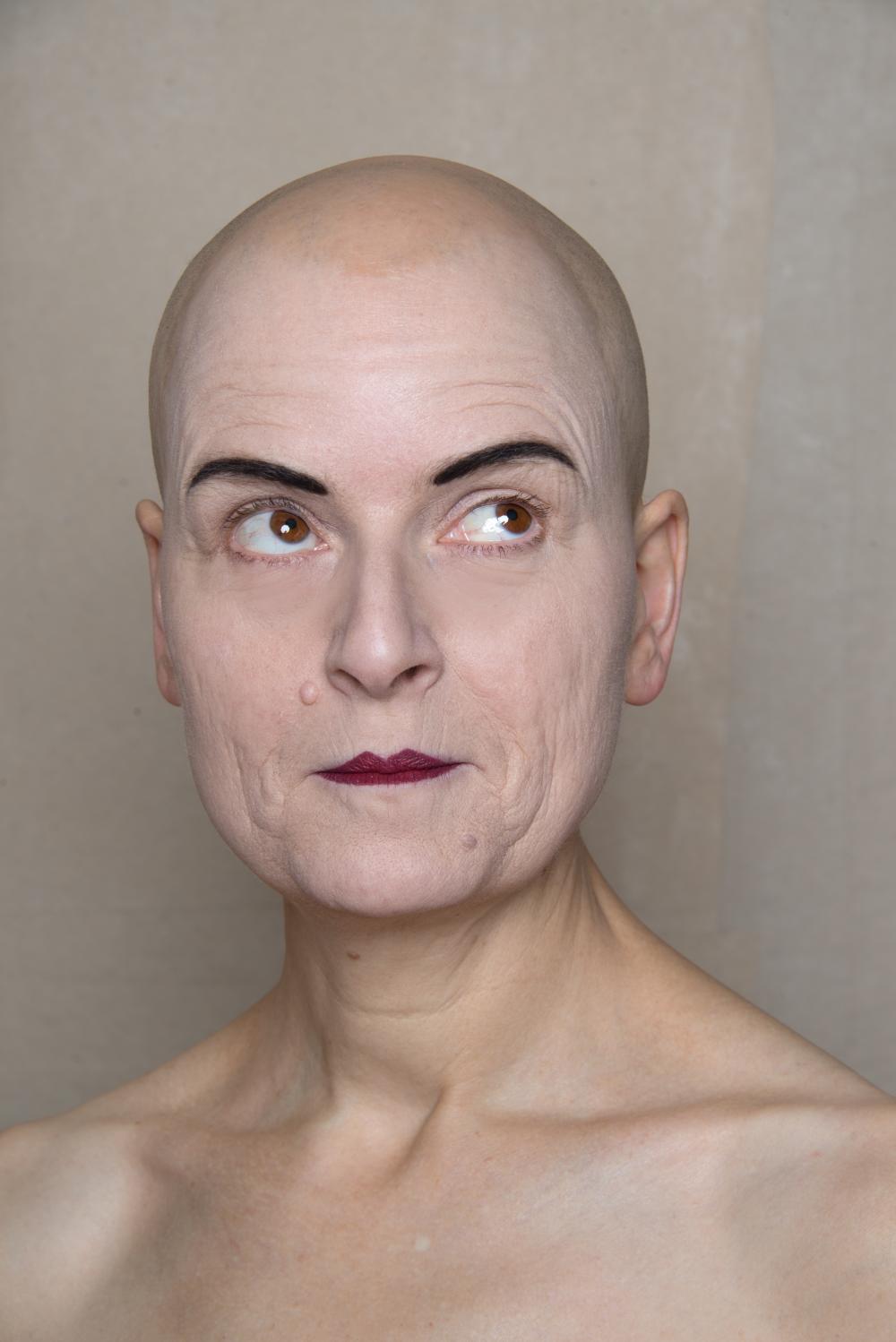 The Berlin performer Bridge Markland is a virtuoso of role play + transformation. An artist who crosses boundaries between dance, theatre, gender performance, cabaret + puppet theatre. Since 1985 she has been performing on stages around the world. Bridge is a pioneer of Drag + Gender Performance in Germany. She works as actress, performer, dancer + clown with other companies. Since 2016 with Le Pustra's Kabarett der Namenlosen – Berlins legendary show in the spirit of the 1920s, here she performs: Valeska Gert, Anita Berber, The Somnambulist. Her main focus are lip-synced OneWomanShows with puppets and pop music of classical German Theatre. In this classic in the box series she presents: faust in the box (after Goethe) (in German or English), robbers in the box (after Schiller) (German or English), leonce + lena in the box (after Büchner) (German), rats in the box (after Hauptmann) (German), pension schöller in the box (the famous German screw ball comedy) (German).
Trailer von "pension schöller in the box"
Ursprünglich geplant für / Originally planned for: