Scroll
Film
Suitable for english audience
Live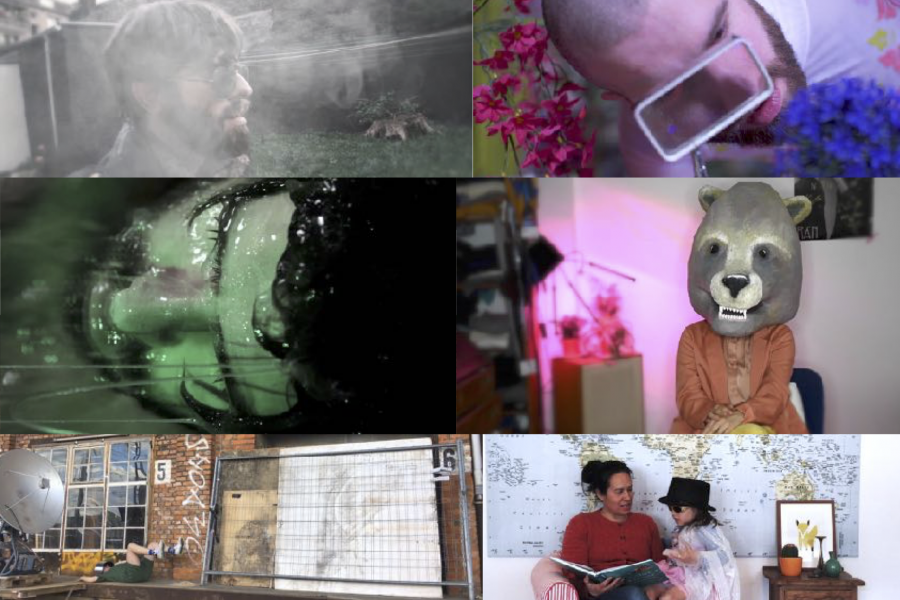 Premiere of the PAF Documentary Series, Episode 1
Why Do We Need the Performing Arts in Times of Crisis?

Followed by a discussion with the artists Olympia Bukkakis & Siegmar Zacharias, hosted by Yael Sherill, and music by Hans Unstern
Welcome to the world premiere of the first episode and launch of the three episode PAF Documentary Series!

The PAF Documentary Series, using short (artistic) statements, provides insight into the current situation of independent artists and theater makers and provides a good look at the strength of the performing arts. The multiple episodes created by the filmmaker Paula Reissig brings their perspectives in this document of our current time together.

The presentation will take place using the tool Ecosero, so that interested audience members can see and experience the live stream together. Following the film, the artists Olympia Bukkakis and Siegmar Zacharias are invited to discuss their works and experiences together with the festival team as well as to talk about whether the performing arts can be a "knight in shining armor" in this time of crisis. The discussion will be moderated by Yael Sherill. To close out the evening and as an additional highlight, Hans Unstern will perform two songs live (via video stream).

Livestream: May 20, 2020 from 7:30 pm to 9:00 pm. Afterwards the episode on demand can be found in the media library of the "PAF Documentary Series".
Takes place in English and German. 
 
Olympia Bukkakis
Queen of the Heavens and of the Earth, Empress of Despair, and Architect of Your Eternal Suffering, Olympia Bukkakis has organised, curated, and hosted various queer performance nights including Get Fucked, Fancy and Apocalypse Tonight, since moving to Berlin in 2012. 2019 she completed a Masters in Solo Dance Authorship at the Inter-University Centre for Dance (HZT) in Berlin. Her practice is situated within, and inspired by, the tensions and intersections between queer nightlife and contemporary dance and performance.
Yael Sherill
Yael Sherill is a freelance curator, cultural manager and dramaturg working between the performing and visual arts and based in Berlin. In her work, Yael explores mediation in and as art with an emphasis on art in public space. She also researches meta-curatorial questions relating to speculative financial models for artistic production, including decentralized networks, blockchains, cooperatives and ensemble work. Initially trained as a stage and costume designer in Israel, she graduated with a bachelor's degree in cultural studies at Tel-Aviv University and a Master's degree in the Performance Design and Practice program at Central Saint Martins College, London. In Berlin, she trained as a curator at Node Center for Curatorial Studies, UdK Berlin Career College, bbk berlin and the Mentoring Program of the Performing Arts Program. In 2013 she founded B_Tour, a nomadic curatorial platform dedicated to guided tours as an artistic strategy in contemporary performance, sound and visual art. She has curated festivals and individual projects in Berlin and internationally and has worked as a dramaturg, project manager and assistant director on interdisciplinary theater projects by Rimini Protokoll, Ilya Khrzhanovsky and the Center for Political Beauty, amongst others.
Siegmar Zacharias
Siegmar Zacharias is a performance maker, researcher, curator. She explores the politics of alienation & intimacy in embodied thinking/being with matter and matters in collaborations with humans and non-humans. The work develops formats of performances, installations, discursive encounters dealing with questions of agency, ecology of artistic practice, modes of visceral rationalities. Learning from uncontrollable materials like, smoke, slime, swamps, earthquakes, the nervous system she is working towards a posthuman feminist poet(h)ics. Siegmar studied philosophy und Comparative Literature in Berlin (FU) and London (UCL), and performance at DasArts Amsterdam. She teaches internationally and is a regular guest lecturer at DOCH Stockholm, HZT Berlin, Bard College Berlin. Since 1993 she has been working on non-violent communication strategies with workers representatives. She is a Phd candidate at Roehampton University on a AHRC TECHNE scholarship. Her work has been shown internationally.
Hans Unstern
Hans Unstern makes songs, texts, musical instrucments and performances. His debut album, Kratz Dich Raus, was released in 2010. In 2012, the album The Great Hans Unstern Swindle and the volume of poetry Hanky Panky Know How were published by Merve Verlag Berlin. Unstern began appearing in independent dance and theater productions in 2014. He founded BOIBAND together with Tucké Royale and Black Cracker in 2016. In 2017, his radio play debut, DIVEN [premix] was broadcast for the first time by NDR. In 2016 / 2017, Hans Unstern and Simon Bauer brought the performance series Pop & Geheimwissen, das Wort mit dem V in der Mitte to the stage at HAU Hebbel am Ufer (HAU 3). Between 2015 and 2020, Unstern and Simon Bauer constructed five new harps and recently produced the third studio DIVEN.