Scroll
This Is The Real Thing
Anna Nowicka
Over the course of a playful performance between visual significations and possible relationships, the dancer creates and reconstructs her own environment in this solo performance. Her body shimmers and changes itself, remaining within the process of a constant event. A variety of qualities, situations, intentions, forms and activities are indicated and are presented, but none become a permanent visual object. The body of the solo performer becomes an unending hypertext which continuously brings about new associations.
Concept, Performance: Anna Nowicka

Dramaturgy: Mateusz Szymanówka

Music: Adam Świtała

Costumes: Tanja Padan / Kiss the Future

Photo: Katarzyna Szugajew

Lighting Desing: Aleksandr Prowaliński

Curator: Joanna Leśnierowska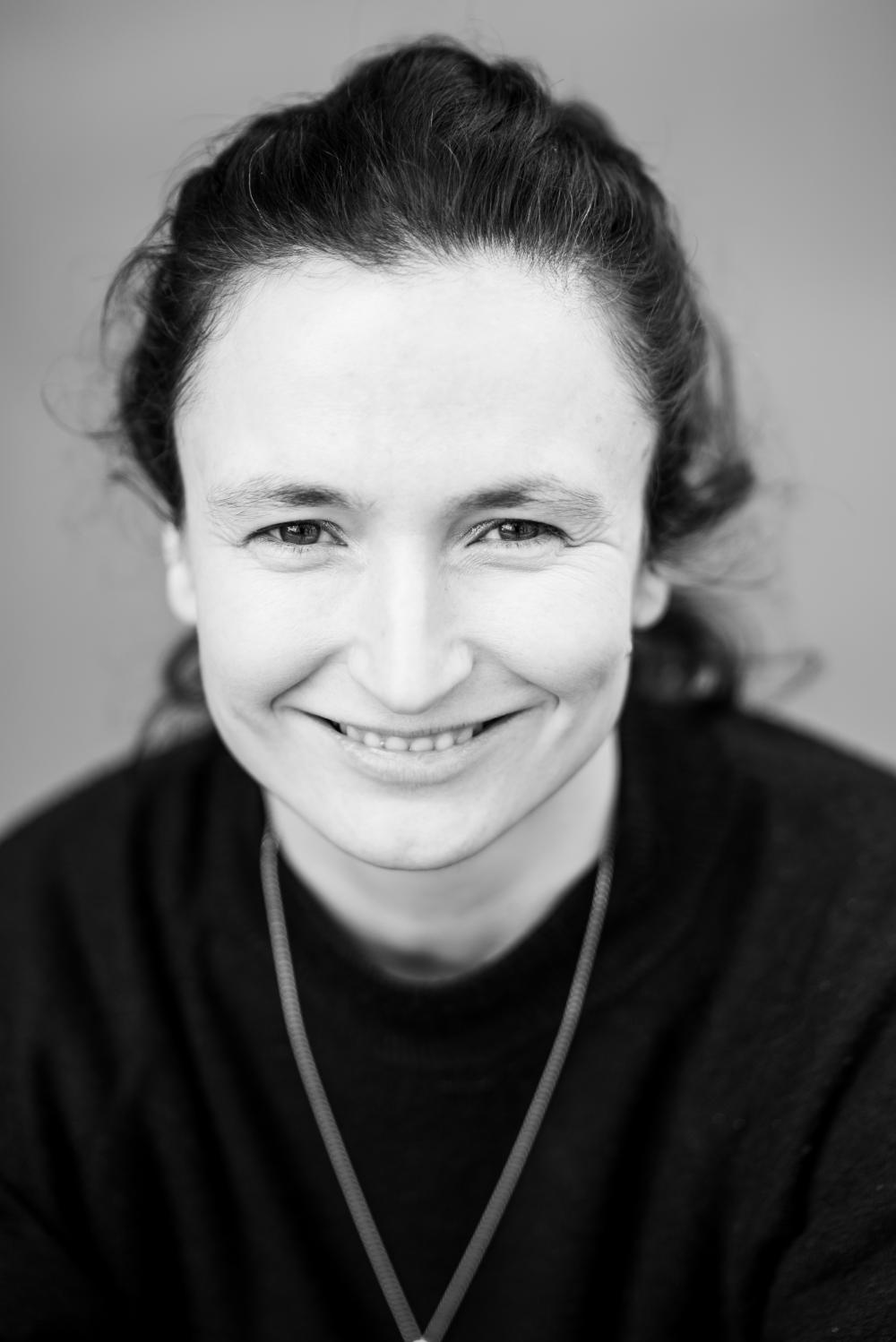 Anna Nowicka
Anna Nowicka is a choreographer and performer who explores the themes of dreaming, creativity and embodied presence and conducts research into the potential of images to expand the body into the state of continuous becoming. She is a graduate of the Salzburg Experimental Academy of Dance (SEAD), holds a MA in choreography from the Ernst Busch Academy of Dramatic Art Berlin / HZT Berlin and a MA in psychology from Warsaw University. Anna's research has received a great deal of recognition since 2011: she was awarded the DAAD Prize, followed by the choreographic scholarship from the Studienstiftung des deutschen Volkes and Tanzstipendium from the city of Berlin. Since 2010, her individual choreographic practice has been connected with the Art Stations Foundation by Grażyna Kulczyk in Poznań. Her most recent work, Eye Sea, premiered in December 2019 in HAU - Hebbel Am Ufer in Berlin. Anna is about to defend her practice-based PhD at the Polish Film School / Acting Department in Łódź. She is a practitioner at the School of Images of Dr. Catherine Shainberg, expanding her research through intense dream work with Bonnie Buckner. She lives her life between Berlin and Poland.
Ursprünglich geplant für / Originally planned for: