Scroll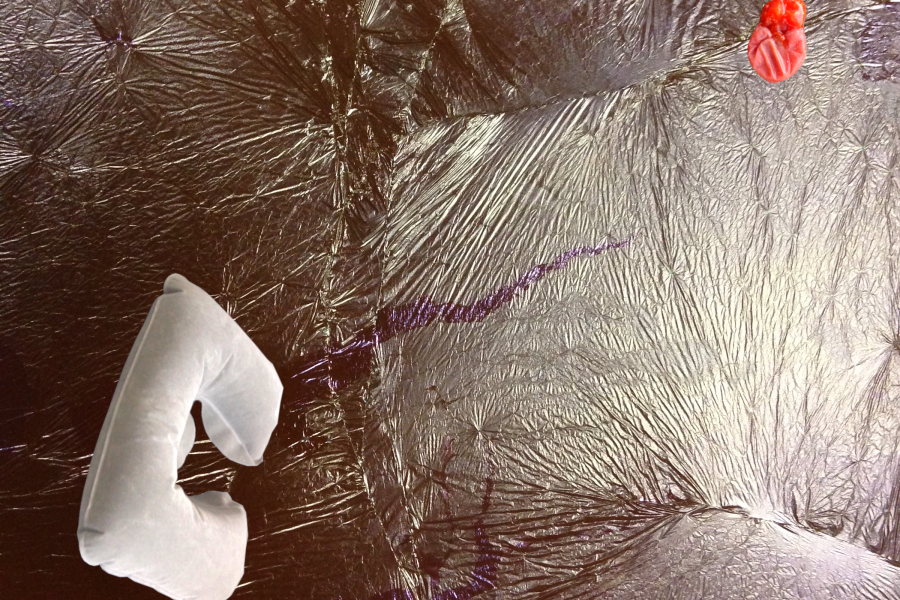 Die Leiche loswerden
By and with Caroline Creutzburg - and objects
Caroline Creutzburg
Caroline Creutzburg's lecture performance is a playful sketch, a haptic report on the material sense of being in the world. Within the context of environmental crisis and species extinction, the implications of the centuries-long devaluation of the material world is considered once again. On stage, shapes flow within each other, materials overwhelm and the intersection of bodies, substances and objects blur between consumption and materialism.
By and with Caroline Creutzburg - and objects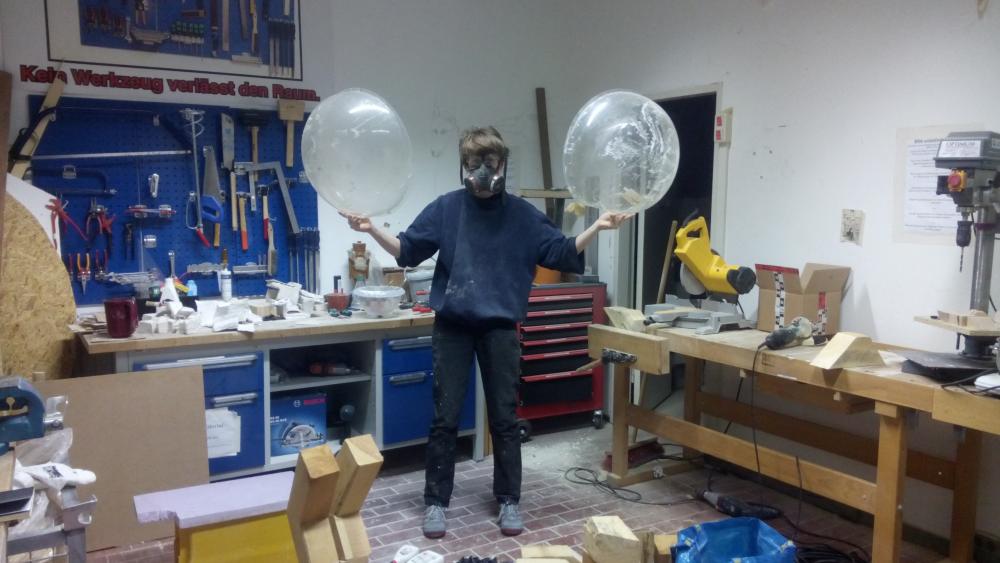 Caroline Creutzburg
Caroline Creutzburg was born in 1985 in East Berlin and studied costume design at the University of Arts in Berlin before she attended the applied theater studies BA and MA program at the University of Giessen.  She initiates artistic works, pursing her interest in both strong and permeable frameworks and the possibilities and constellations of co-working. Her work is concerned with questions around implicit forms of addressing, self-determined subjectivity, the supposedly banal and the values of entertainment.
Her duo Eine Pistole, ein Tanz, etwas aus Holz, das was kann, in collaboration with Sophie Reble, won the Jury-Prize of the 100° Festival Berlin 2010. The live radio show B Open, an ensemble work, created together with Franziska Dick, Rupert Jaud, Sophie Reble, Bettina Rychener and Maxi Zahn, toured throughout Germany, Austria and Switzerland in as part of the 2014/2015 Freischwimmer festival. She developed the audio installation with sculptures League of Morons for the 2016 Festival der Jungen Talente in Frankfurter Kunstverein in collaboration with Maxi Zahn. In Nerve Collection, (2016) which was presented in Berlin, Giessen, Frankfurt, Mannheim, Hamburg, Munich, Brussels and Amsterdam and which was also awarded the jury prize of the 2017 Körber Studio Junge Regie festival, Caroline embarks on an inventory of the self in the format of a solo performance. In 2018, WHAT ON EARTH, an auditory terrestrial spectacle with male choir, premiered in Frankfurt LAB. In 2018 she was also artist in residence at Meetfactory Prague. She won the 2018 Ponto Performance Prize that contributed to the realization of last year's WOMAN WITH STONES, a choreographic ensemble piece created in collaboration with Micha Goldberg, René Alejandro Huari Mateus, Catalina Insignares, Clara Reiner, Zuzana Žabková and Zrinka Užbinec. The piece was created with the question "What if nature wore drag?" in mind and was presented in Mousonturm Frankfurt as well as Sophiensaele Berlin and Theater Rampe Stuttgart. Her most recent work is a digital media installation exhibiting interview material with witnesses and heirs of the German Democratic Republic (GDR, or DDR in German) that premiered in Sophiensaele Berlin under the title wabe[]ost.
Ursprünglich geplant für / Originally planned for: