Scroll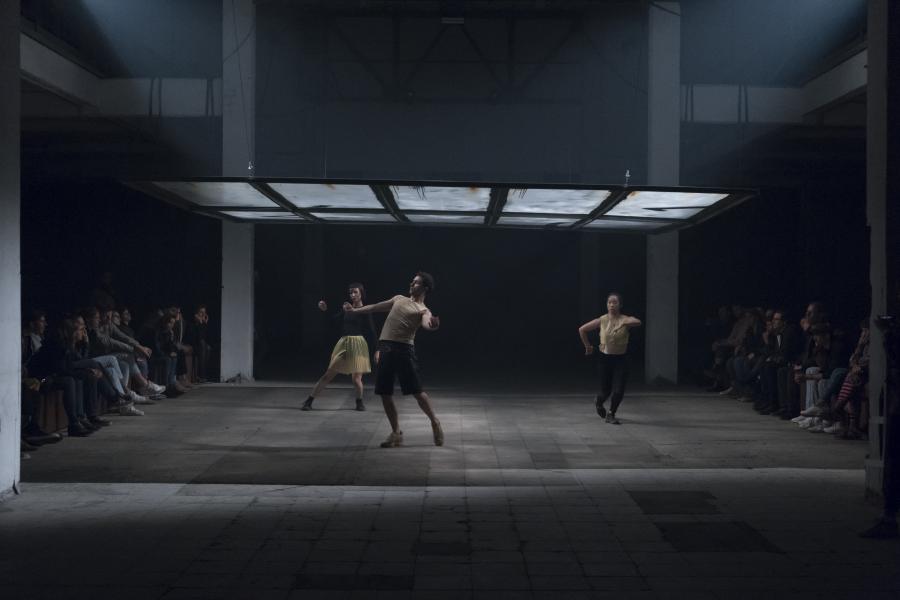 Futurecore 2000
All Beats Are Beautiful
Gloria Höckner & Team
The future is work. Work on for the imagination. Futurecore 2000 is a choreographic coming to terms with apocalyptic and utopia visions of the future within technoid music cultures. Three dancers and a sound artist set off into the acoustic worlds and sensory spaces of hardcore techno. There, where hard, accelerated sounds give way and open bodies encounter each other, new forms of relationships are explored.
Concept, Choreography, Dance: Gloria Höckner
Dance: Marc Carrera
Dance: Su Jin Kim
Sounddesign/Musical direction: Zoë Mc Pherson
Dramaturgy: Carolin Jüngst
Lighting: Marek Lamprecht, Björn Salzer
Costume: Gloria Brillowska
Stage design: Marc Einsiedel, Felix Jung "wearevisual"
Production Management: Bastian Sistig
Gloria Höckner & Team
Gloria Höckner lives as a freelance choreographer and performer in Berlin and Hamburg. In her artistic work, she is concerned with the body and its relationship to (power) structures as well as to the virtually transforming world. She works with subcultural dance forms, the transformative potential of sound experiences and the body in relation to acceleration. She is the holder of a scholarship from the Claussen-Simon Stiftung (2019/2020) as well as a research grant for 2020 from Hamburgische Kulturstiftung; in 2018 she was an artist-in-residence at Seoul Dance Center, at K3 - Tanzplan Hamburg (Limited Edition) and at NAVE, Santiago de Chile. In 2017, she received the Startstipendium from the Austrian Federal Chancellery and served as a choreographic assistant to Laurent Chétouane in Berlin. She completed her M.A. in performance studies at the University of Hamburg and received her diploma in theater, film and media studies from the University of Vienna.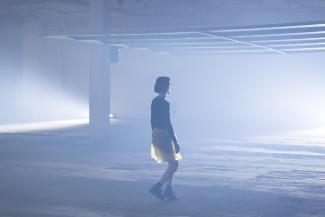 Ursprünglich geplant für / Originally planned for: