Scroll
Installation/Exhibition/Video
Dance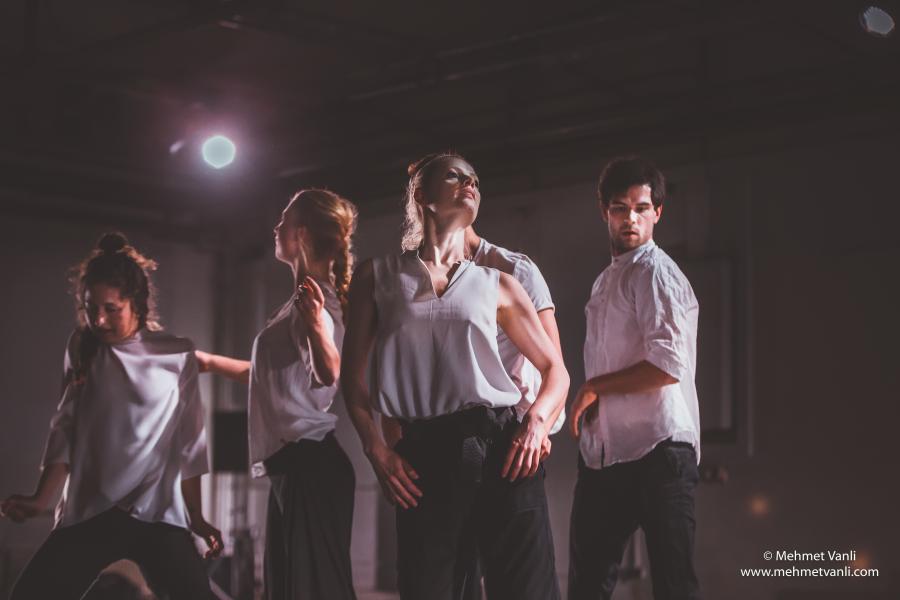 LADYbird / moneypulation
animi motus
The Berlin dance company takes on contemporary as well as societal topics and transfers them to choreographies that are as physical specific as they are abstract. The performance LADYbird explores possibilities and paths to personal development in order to nurture the ego into being honest, solidary and responsible. In counterpart, the performance moneypulation explores the forming, displacement and deformation of the body, caused by corruption and opportunism.
Dance: Cecilia Bartolino / Chizu Kimura, Elisabeth Kindler-Abali / Michelle Felix, Aron Nowak / Po-Nien Wang, Lotta Sandborgh, Alexey Satarev / Hung-Yu Wu, Linda Scholz
Choreography, Dance: Elisabeth Kindler-Abali
animi motus
animi motus is a contemporary dance company, formed in March 2018 and based in Berlin, whose work responds to cultural and educational policy issues. A fusion of several art forms, but grounded in performance, animi motus seeks out collaboration with international artists. The company's language of movement is based on a physical and abstract practice within contemporary dance and includes influences of urban, classical, and other dance genres with strong theatrical pictures. Besides creating original dance theater pieces with social political content, the company works in cultural education.
Ursprünglich geplant für / Originally planned for: